FEATURES
Win a Free Ad in Gaiscioch Magazine!
Are you an aspiring artist, indie game developer, development studio, or have something you'd like to see featured in Gaiscioch Magazine? Enter to win one of 10 available free ad locations in Issue 10!
As a no-income publication, we have the power to give ads to whomever the heck we please! With 2 Years of publishing and over 10,000 readers we feel it's time to give back to our awesome community of readers.
To do this, we've decided to launch a contest for each issue of our magazine to fill our new "Community Corner" section of the magazine. Each quarter we will host a Raffle. The winners of this raffle will be able to place any ad in our magazine free of charge.
Advertise Your:
Website
Livestream Channels
Twitter Personalities
YouTube Channels
Video Games
Conferences
Charities & Causes
Guilds & Communities
Merchandise
Business Services
This is your chance to get in front of 10,000+ readers that range from gamers to game developers. Your ad will also be forever archived within our online publication and tell your story for generations to come.
Important Dates:
All Entries Must be Submitted by July 1st, 2016
Materials Due By August 1st, 2016
Issue 10 set to publish August 31st, 2016
Terms & Conditions:
All ads are subject to review. Ads may not contain political messages, religious messages, vulgarity, nudity, crime, copyrighted material, or promote activities against TOS agreements. Gaiscioch Magazine reserves the right to decline any ad we do not feel comfortable publishing.
Published: May 23rd, 2016 | 5,024 Reads
About the Author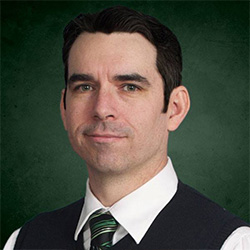 Benjamin "Foghladha" Foley
Managing Editor
Benjamin founded the Gaiscioch Social Gaming Community in 2001 and has since been the founder & activities director for this well known community. His role has gone beyond just running the Gaming Community and now includes running the Athletics Program in Portland, Oregon, as well as acting as the Managing Editor of the Gaiscioch Magazine, and is the Lead Producer on the Gaiscioch Livestream Productions. Additionally he networks with game developers to form relationships between Gaiscioch and development studios.
His experience in publishing dates back to helping his Grandparents who operated a printing press for over 40 years. In high school and college Benjamin excelled in journalism and played an active part in the school newspaper. Benjamin currently works full time as the director of technology for a franchise trade publication & education company.
SHARE YOUR THOUGHTS