FEATURES
Warframe With Angerbeard
Angerbeard is a variety streamer and channel has over 13,000 followers.
Twitter @angerbeard1
Channel Schedule:
8PM CST to 12AM every night
How did you get into Warframe?
Well, I am a founder of the game, so I've been around since the start. That being said, the game today is vastly different than the game I backed so long ago. It's become something huge and wonderful. Not just the game, but the community around it is definitely one of the best and most welcoming gaming communities out there. What really brought me back to the game was the quest The Second Dream. It was such a beautiful lore bomb that hit me at my core, and dragged me back to the game. Finally being able to connect at least some of the pieces of the storyline was fantastic.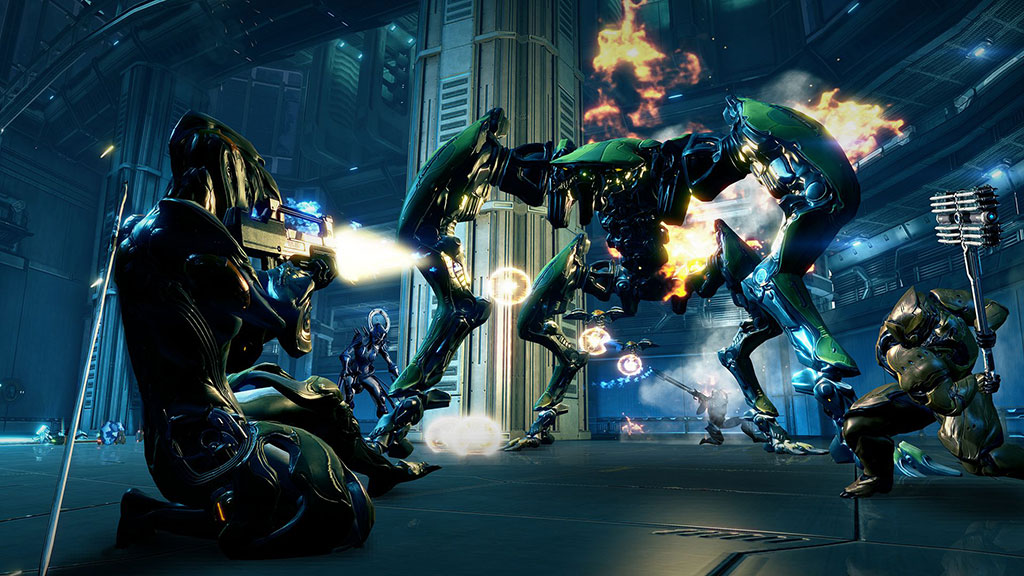 What does it feel like to be a Warframe streamer?
I'm a variety science fiction streamer, but I do wholeheartedly support Warframe and the team at DE. I have nothing but love for them. They are a team that legitimately loves what they do, and they care about the community they've made. Even if I'm not officially partnered with them, they've always been warm and welcoming to me.
What question would you ask yourself if you were new to Warframe and answer that question?
If I were new to the game, I'd probably ask how to get all the sweet weapons and frames that there are in the game. And to answer that, I would simply reply: Play the game. That's it. That's all you have to do. Just play the game, enjoy yourself, collect resources and find blueprints, then build to your heart's desire. The wiki page has a plethora of knowledge of the game, including where to find all the pieces to whatever you want. The greatest thing about the game is, they do make it challenging to get items, but not impossibly so. Even a casual player will have plenty of resources in a relatively short amount of time to make some of the awesome frames and weapons.
Published: January 9th, 2017 | 4,240 Reads
About the Author
SwordandKeyboard
Writer
SHARE YOUR THOUGHTS