PREVIEWS
Crowdfunded: The Wild Eight
8 Points
$59,644 (119% Goal)
Survival games have been popping up a lot lately. They are widely popular and it seems that people enjoy being placed in random situations where life and death hangs in the balance. Development studio 8 Points is counting on this with The Wild Eight. This plot driven co-op survival game tells the story of 8 people whose lives are changed forever as they are the survivors of a terrible plane crash deep within the wilderness of Alaska.
Nowhere near civilization you and your 7 companions are tasked with surviving the harsh environment, the wildlife, sickness, and all of the horrors the wilderness has in store for the unprepared adventurer. The Wild Eight features a full fledge crafting system along with 8 player cooperative gameplay. It has a planned December 2016 release on Steam with a full release on Windows, Linux, Mac, Xbox One, and PlayStation 4 to follow.
8 Points set out to raise $50,000 to bring this product to market and managed to raise $59,644.
If you'd like to learn more head over to:
http://thewildeight.com
Published: August 25th, 2016 | 3,665 Reads
About the Author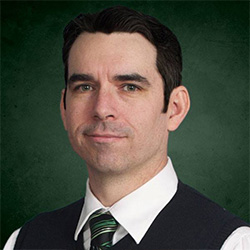 Benjamin "Foghladha" Foley
Managing Editor
Benjamin founded the Gaiscioch Social Gaming Community in 2001 and has since been the founder & activities director for this well known community. His role has gone beyond just running the Gaming Community and now includes running the Athletics Program in Portland, Oregon, as well as acting as the Managing Editor of the Gaiscioch Magazine, and is the Lead Producer on the Gaiscioch Livestream Productions. Additionally he networks with game developers to form relationships between Gaiscioch and development studios.
His experience in publishing dates back to helping his Grandparents who operated a printing press for over 40 years. In high school and college Benjamin excelled in journalism and played an active part in the school newspaper. Benjamin currently works full time as the director of technology for a franchise trade publication & education company.
SHARE YOUR THOUGHTS