LIFE
The Legend of Morigana
Years ago, in a time when Gaiscioch was just beginning to rebuild with our new approach I ran across a bright wizard in Warhammer Online who regularly attended our events. Eventually she joined and became a critical part of one of our most successful defense formations.
Over the years of getting to know Morigana, I realized that she was a passionate grandma with a saucy side that would bring a crowd to laughter in a moment's notice. She was smart, funny, compassionate, and most of all caring. While she never really took to leading she was one of the best supporters I could ever ask for.
Every event, I would pan my camera and she would be there. Every pitfall she would be there to pick me back up. I eventually asked her to be an elder which took her by surprise and after a little arm twisting she said yes. Since the time I first met Morigana back in 2008, until now she has been a true friend, supporter, and mentor.
In our back room meetings I'd pitch crazy ideas and she would be supportive but let me know I was insane. Then when things didn't go as well as I would hope she would encourage me to get back on the horse and try again. I can't remember a single moment where she was angry. It's her loving compassion that I remember and her words of encouragement.
This past August, she made the journey west to our annual Gaiscioch Family Celebration in Seattle, WA and for the first time we were able to meet face to face. She greeted me with a smile and a hug and it felt like coming over to a family member's house for Christmas. She was just as kind and welcoming in person as she was in game.
On the morning of October 29th, 2015, Shelly "Morigana" Songer experienced a heart complication and fell asleep to never wake up again. Her family was taken by surprise and knowing how much she loved her extended family reached out to contact me.
The moments after my heart was filled with such a profound sadness. There are no words to describe the sorrow I've felt from the loss of one of my favorite and most trustworthy companions. We've traveled through 4 games together. Shared nearly a decade of memories. I've seen my share of loss this year and it doesn't get any easier. My friend Tim, then my Grandmother, then Joanne, and Steve, now Shelly. So many gone before their time.
I signed up to be a Guild Leader, what I didn't expect was to have to learn to be a grief counselor and experience the hardest part of leading a community. Trying to be strong, when everything inside you feels destroyed. Trying to go on knowing they would not want you to stop. Even the night I found out Morigana passed on, I knew she would not want me to cancel our event and she would be there with us. The past few weeks I have been an utter mess inside, but I can still hear Morigana's voice and her words of encouragement. It's her strength and compassion that keeps me going.
At the end of the day, It is quite apparent, more than ever that the people who you call family, change you. They make you a better person, a stronger person, and in the end they help you push on even when every bone in your body wants to quit. Their legend stays with you and gives you strength in the darkness.
Morigana was a dear friend and I will miss her terribly, but I know that she would want me to make this an insanely fun epic adventure. Succeed or Fail she would be there to pick me up and dust me off and tell me to try again. I shall miss her voice but know she survives through me and the community. I shall carry her in everything I do and pass on her legacy through my actions. I will forever miss you Morigana, thank you for giving me years of support and strength. Your legacy lives on.
Published: January 4th, 2016 | 3,531 Reads
About the Author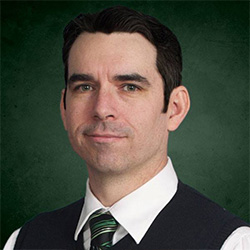 Benjamin "Foghladha" Foley
Managing Editor
Benjamin founded the Gaiscioch Social Gaming Community in 2001 and has since been the founder & activities director for this well known community. His role has gone beyond just running the Gaming Community and now includes running the Athletics Program in Portland, Oregon, as well as acting as the Managing Editor of the Gaiscioch Magazine, and is the Lead Producer on the Gaiscioch Livestream Productions. Additionally he networks with game developers to form relationships between Gaiscioch and development studios.
His experience in publishing dates back to helping his Grandparents who operated a printing press for over 40 years. In high school and college Benjamin excelled in journalism and played an active part in the school newspaper. Benjamin currently works full time as the director of technology for a franchise trade publication & education company.
SHARE YOUR THOUGHTS