LIFE
Thank You For Your Service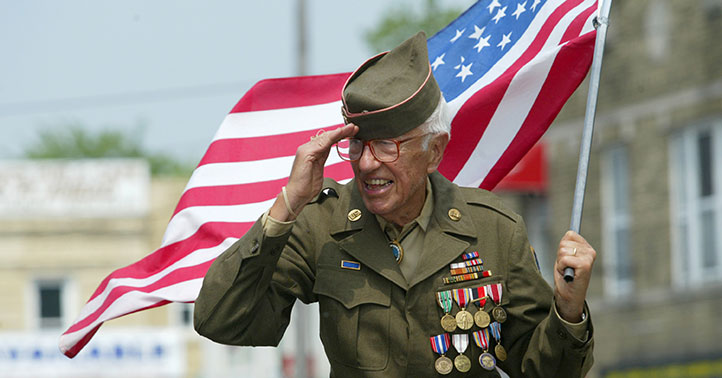 "Thank you for your service"...A seemingly innocent statement that conjures up many different responses and feelings from a multitude of Veterans. In researching this topic, I was amazed at the number of articles written about this very subject and the different feelings that were triggered by each Vet. I did a small survey on our forum, as well as, visited the local VA Center and all of the local Veteran Clubs I belong to (Am. Legion, VVA, DAV, VFW, AMVETS, Desert Vets). What I found was, but for a small sampling, Vets in general were positive in nature toward being thanked. That being said, we all know that there are exceptions to everything. Remember, these are reactions and feelings of individuals and in no way reflect what I think, do, or say. When I do interject, it is only my opinion and not gospel.
When I discussed the "thank you's" we received with fellow vets, I found the replies from some took some unusual turns. Many said they would thank them for caring, shake their hand, and move on. Some would just nod at the person and move on. Many said nothing. I noticed that when someone would say "Thank you…", many Vets would look and size that person up. Was he serious, was he being patronizing, were they sincere or just being a jerk. In certain cases, some vets would think, "you thank me now but were you the one that spit on me in 1969". Those surveyed found most of those who thanked them were males, age 25 and older. I don't think this was a matter of gender or age, but of the person's background. I've started asking them if they are a Vet and most have answered in the affirmative. Many people who have thanked us have had family members that served or are currently serving.
Some Vets said they didn't join to be thanked and get very upset. Some take it as a form of pity and are spiteful. A few have said they are embarrassed at being thanked or that it wasn't deserved. I've found that the initial reaction can also depend on one's experiences. A combat vet will react differently than a peacetime or era vet. A combat cavalry scout will react differently than the supply guy stationed at the same place. If PTSD is involved while taking the survey, things "could" turn ugly in a response. Overall most just seem to roll with it. They are polite, they thank the person, give them a smile, and move on.
My military career spanned across five decades and in that time I've seen many things change. Some changes were for the better, others, not so much. The one constant in any military is the bond forged by the blood, sweat, and tears of its' vets. I've found that most Vietnam vets are glad to be thanked, albeit belatedly, for their service. Many felt as I did, that a "Welcome Home" would be nice to hear once in a while. In fact, many Nam vets do exactly that. They will give a hug and/or a handshake to a brother Vietnam vet and welcome him home.
For myself, when I'm "Thanked", I respond with a nod, maybe a handshake, and a "Thank you for your Support". Many look at me a little weird for saying that. It takes a lot of humility to thank anyone, especially a perfect stranger, for anything.
As a Nam vet, I'd much prefer a "Welcome Home" than a thank you. As a Desert vet the thanks given are always appreciated. One thing I'll never forget...when we arrived stateside after a tour in Iraq/Kuwait we were greeted by hundreds of Vietnam vets. Through tears and cheers, I finally got my welcome home.
To all… "Thank you for your Support."
Published: July 17th, 2015 | 3,685 Reads
About the Author
Pops
Writer
SHARE YOUR THOUGHTS