PREVIEWS
Crowdfunded: Masquerada: Songs and Shadows
Witching Hour Studios
60,162 (134% Goal)
Masquerada is a stylish new tactical action RPG by Witching Hour Studios out of Singapore. Set in a Venetian-inspired city on the brink of civil war, Masquerada is a grim song masked in deception.
Its cast includes the vocal talents of Jennifer Hale, Dave Fennoy, Felicia Day and many more.
The Kickstarter launched on April 21st 2016 and within less than a day it had earned 10,000 of its 45,000 goal. By the close of its 14-day short campaign it brought in 60,162. Masquerada has a demo available now on Steam that can be played for a quick look at this new beautiful title.
Learn More At:
http://www.masquerada.com/
Published: August 24th, 2016 | 2,803 Reads
About the Author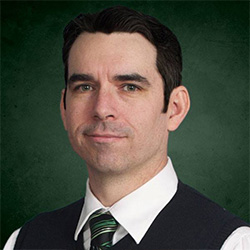 Benjamin "Foghladha" Foley
Managing Editor
Benjamin founded the Gaiscioch Social Gaming Community in 2001 and has since been the founder & activities director for this well known community. His role has gone beyond just running the Gaming Community and now includes running the Athletics Program in Portland, Oregon, as well as acting as the Managing Editor of the Gaiscioch Magazine, and is the Lead Producer on the Gaiscioch Livestream Productions. Additionally he networks with game developers to form relationships between Gaiscioch and development studios.
His experience in publishing dates back to helping his Grandparents who operated a printing press for over 40 years. In high school and college Benjamin excelled in journalism and played an active part in the school newspaper. Benjamin currently works full time as the director of technology for a franchise trade publication & education company.
SHARE YOUR THOUGHTS