PREVIEWS
Crowdfunded: Gibbous: A Return to Adventure Gaming
Stuck In Attic
53,862 FR (137% Goal)
Were you a fan of those old Lucasarts adventure games like Grim Fandango and The Secret of Monkey Island? Gibbous is an ambitious new Kickstarter graduate out of Transylvania, Romania. It's development studio, Stuck In Attic, has set out to make a Cthulhu Adventure that is filled with suspense, humor, and a rich story. The entire game has been rendered in traditional frame by frame animation. Its detailed hand painted background art sets the stage for this point and click adventure.
Stuck In Attic set out to raise Fr 39,270, and over their 30 day campaign raised Fr 53,862. Curious gamers can download their demo directly off their Kickstarter page. Gibbous will be available on Windows, Mac, and Linux platforms.
Learn more at:
http://gibbousgame.com/
Published: August 23rd, 2016 | 2,454 Reads
About the Author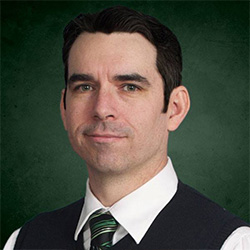 Benjamin "Foghladha" Foley
Managing Editor
Benjamin founded the Gaiscioch Social Gaming Community in 2001 and has since been the founder & activities director for this well known community. His role has gone beyond just running the Gaming Community and now includes running the Athletics Program in Portland, Oregon, as well as acting as the Managing Editor of the Gaiscioch Magazine, and is the Lead Producer on the Gaiscioch Livestream Productions. Additionally he networks with game developers to form relationships between Gaiscioch and development studios.
His experience in publishing dates back to helping his Grandparents who operated a printing press for over 40 years. In high school and college Benjamin excelled in journalism and played an active part in the school newspaper. Benjamin currently works full time as the director of technology for a franchise trade publication & education company.
SHARE YOUR THOUGHTS