LIFE
Gaiscioch Business Directory - Winter 2015
The Gaiscioch Family extends far beyond the game. Our members have a very broad professional background extending from teachers to CEO's. Our members are involved in the businesses, organizations, and government agencies below. We are very proud of our diverse community and support our members in all of their real life accomplishments.
Advent International Corp
AMD
Ankara State Hospital
Apptricity
Arizona Supreme Court
Army
Asialink Realty Pte Ltd
AT&T
Atlantic Bay Mortgage
Atwater Aloha Floral
Barrister Global Network
Baylor University
Benihana
Bishop Investment Services
Black Nova Digital
BNP Paribas
Bollinger's services
BP
BreakAway ltd.
Buchanan First United Methodist Church
Chinook Pharmacy
Cubic Corporation
Culinary Institute Virginia
Delta Steel
Department of Defense
DJO Global
Documatik Limited
DuPont Spruance
eBay Enterprise
Edward Jones Investments
EMC
Facebook
Faellin Angels Realm LP
Flagstar Bank
Government of Canada
GPC Company
Harris Siding & Windows
HCL Axon/Fortis BC
Hospital-Intensive Care Nursery
Hunton & Williams
IBEW Local 1141
Indie group with friends
Information Resources
Insitu
Kenedy's Cakes and Donuts Inc.
Konecranes
Legacy Express
Looking for one
Los Angeles DHS
M&S Technologies
McDonald's

Microsoft
Mobile Fire-Rescue
moran sheetmetal
Muler Pasific Labelindo
Namco Bandai Romania
Nav Canada
New Life Church
Nextek, inc
no thanks live alone
Nokia Siemens Networks
Norfolk Southern Railroad
Nova Engineering
NYPD
Odessa College
Oklahoma Military Dept: Construction and Facilities Maintenance Office
One Point Home Health and Hospice
Placer SO
Ref-Chem
Regional Manager for UPS
Retired
SanMar Corp.
Scentsy, Inc.
Schlumberger
Self Employed
Shaw Inc.
SolutionSource
Southwest Airlines
Spencer Gifts
State Farm
Stevens Transport
Stevens-Henager Online
Stewart's Market place
Techpath
Techtell inc
Texas A&M University
The Boeing Company
The Last Frontier & New Phoenix Casinos
triumph
Tweddle Group Techologies
UC Davis Childrens Hospital
United States Army
University of
University of Central Florida
University of Florida
University of North Carolina Charlotte
University of Utah
US Army
US NAVY
USAF
Washington State Dept. of Early Learning
Washoe County School District
Wayne Russell Search Consultants
Weapons Squad Leader 2nd PLT C Co 3-21 IN ; 1-25 SBCT
Welcome Home Design
Wellcare
William S. Frates II P.A.
Williams Buick GMC
Xerox
Yellowknife direct charge coop
Published: March 16th, 2015 | 8,488 Reads
About the Author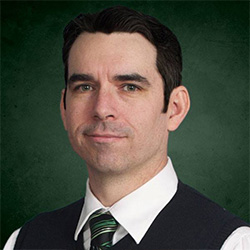 Benjamin "Foghladha" Foley
Managing Editor
Benjamin founded the Gaiscioch Social Gaming Community in 2001 and has since been the founder & activities director for this well known community. His role has gone beyond just running the Gaming Community and now includes running the Athletics Program in Portland, Oregon, as well as acting as the Managing Editor of the Gaiscioch Magazine, and is the Lead Producer on the Gaiscioch Livestream Productions. Additionally he networks with game developers to form relationships between Gaiscioch and development studios.
His experience in publishing dates back to helping his Grandparents who operated a printing press for over 40 years. In high school and college Benjamin excelled in journalism and played an active part in the school newspaper. Benjamin currently works full time as the director of technology for a franchise trade publication & education company.
SHARE YOUR THOUGHTS