FEATURES
Czech Republic Taking Game Development To New Heights
Over the years a few games have snuck their way onto the market from the Czech Republic. Some players never even realize where they came from. Many may not know this, but Video Games are considered one of the biggest cultural exports for the Czech Republic.
Game development in the Czech Republic has a very long history dating back to a 1970's experiment with SM 52/11 computers. These titles lacked any form of visual feedback and were merely an experiment not meant for distribution. By the 90's the markets changed and many opportunities for programmers became available. This influx of game developers would lay the foundation for the Czech Republic gaming boom.
Before 2013 the video game industry did not enjoy the best of reputation and was widely unsupported nationally. There were very few opportunities to learn game development in the Czech Republic and even fewer opportunities to create games. But in 2013 the Ministry of Industry and Trade sought ways to kickstart the struggling economy and changed their support for the video games industry.
Since then Czech video game studios have been popping up at an alarming rate and their products are some of the best games to hit the market. Today there are more than 50 active game development studios in the Czech Republic. Among some of the more recently notable studios we have 2K Czech, Bohemia Interactive, Craneballs Studio, Dreadlocks, Grip Games, and Warhorse Studios.
Aspiring game developers have a rare opportunity to live in a beautiful country with a long history while doing the thing they love. After all, there are hundreds of castles and other historical sites in the Czech Republic alone, and hundreds more just a short train ride away. What's not to love about that?
Anyone looking to break into the Czech Republic game development scene should be sure to connect with one of the many Czech Republic Game Development organizations and conferences including Game Developers Session (http://www.gdsession.com/), The Czech and Slovak Republic Video Game Industry Association (http://www.herniasociace.cz/), or the budding IGDA Czech (https://www.linkedin.com/groups/3853441/profile).
Here's a look at several Czech developed games that have either been released or are being released in the near future.
Popular Czech Republic Game Studios
Developers

2K Czech

About Fun

Amanita Design

BadFly Interactive

Bohemia Interactive

Centauri Production

Cinemax

Craneballs Studio

Dreadlocks Ltd

Fiolasoft Studio

Grip Games

Icarus Games

Keen Software House

Madfinger Games

Rake in Grass

SCS Software

Warhorse Studios

Publishers

1C Publishing EU

Cenega Czech

Electronic Arts Czech Republic

Microsoft ?eská Republika

Sony Czech
Published: October 10th, 2016 | 3,551 Reads
About the Author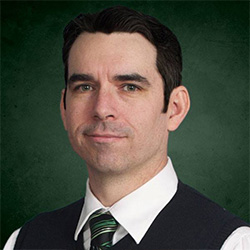 Benjamin "Foghladha" Foley
Managing Editor
Benjamin founded the Gaiscioch Social Gaming Community in 2001 and has since been the founder & activities director for this well known community. His role has gone beyond just running the Gaming Community and now includes running the Athletics Program in Portland, Oregon, as well as acting as the Managing Editor of the Gaiscioch Magazine, and is the Lead Producer on the Gaiscioch Livestream Productions. Additionally he networks with game developers to form relationships between Gaiscioch and development studios.
His experience in publishing dates back to helping his Grandparents who operated a printing press for over 40 years. In high school and college Benjamin excelled in journalism and played an active part in the school newspaper. Benjamin currently works full time as the director of technology for a franchise trade publication & education company.
SHARE YOUR THOUGHTS