PREVIEWS
Crowdfunded: Fear Effect Sedna
Sushee
€107,285 (107% Goal)
For those of you familiar with the PlayStation classic Fear Effect & the prequel Fear Effect 2: Retro Helix, Fear Effect Sedna takes place four years after the events in the original Fear Effect. The series was very well received back in 2000. After over a decade SquareEnix has allowed indie developer Sushee to revisit this classic series.
Join Hana and Rain in an all new adventure filled with story, a new world and culture to explore, infiltrate mysterious organizations, puzzles to solve, and fight against human and non-human enemies. Fear Effect Sedna is sticking true to the classic tactical combat style with a bit of refining and will feature fully voiced cutscenes to further immerse players into the storyline. If you're a fan of story based games you can be certain to find enjoyment with the Fear Effect series.
Sushee set out to raise 100,000 Euros in their 30-day campaign and managed to squeak by with 107,285. It will be interesting to see this game come to PS4, Xbox One, and PC. Many of us in our mid to late 30s are certainly going to have a reminiscing moment picking this title up.
Learn More At:
https://www.kickstarter.com/projects/sushee/fear-effect-sedna
Published: August 28th, 2016 | 3,242 Reads
About the Author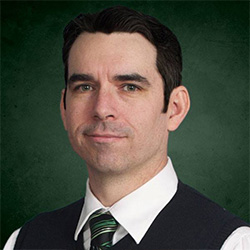 Benjamin "Foghladha" Foley
Managing Editor
Benjamin founded the Gaiscioch Social Gaming Community in 2001 and has since been the founder & activities director for this well known community. His role has gone beyond just running the Gaming Community and now includes running the Athletics Program in Portland, Oregon, as well as acting as the Managing Editor of the Gaiscioch Magazine, and is the Lead Producer on the Gaiscioch Livestream Productions. Additionally he networks with game developers to form relationships between Gaiscioch and development studios.
His experience in publishing dates back to helping his Grandparents who operated a printing press for over 40 years. In high school and college Benjamin excelled in journalism and played an active part in the school newspaper. Benjamin currently works full time as the director of technology for a franchise trade publication & education company.
SHARE YOUR THOUGHTS