FEATURES
Creating an Epic Musical Journey with Ivan Torrent
It wasn't long ago that I first discovered this young Spanish composer by the name of Ivan Torrent popping up on my Amazon Recommended list. His cover art of his song "Human Legacy" inspired me to listen. What I heard was a fantastic journey of epic proportions. I went on to listen to "Icarus" featuring Julie Elven and again I found it to be a mind blowing composition that sent a flood of imagery into my mind.
I continued down his long list of singles and found my personal favorite "One of Us" also featuring Julie Elven. After browsing through his collection I ended up buying every song available. Much to my bliss, Ivan Torrent released his first compilation album titled "Reverie" on digital retailers such as iTunes, Amazon Music, and Bandcamp last December.
I went on the hunt to learn more about Ivan Torrent and the works he's produced and was amazed that there was little to no information about him on "The Google". I did however find his Facebook account and sent him a friend request. From there I got this crazy idea... Why don't I interview him and get the information about this breathtaking composer. So I asked.
Much to my surprise, I received a reply a few hours later. So today I get to bring you the life and inspiration of Ivan Torrent.
Thank you for joining me today. First I would like to ask how old were you when you started composing?
My pleasure Benjamin. It's an honor to share some thoughts with the Gaiscioch Family!
Well, I can't remember exactly but the thing is that I started playing keyboards since I was 6 or 7 years old. I was really young when my interest in music awoke, as many other fellow composers that I know... So I studied music theory for a few years to improve my skills. In these early stages, I only played covers of songs from other artists. Actually I remember that I was trying to learn those songs during the year to perform them on the last days of classes in my school, when all children showed their plays, dances..you know...I was the child with his little keyboard, playing songs like Lambada, Greensleeves or When the saints go marching in...
So, I don't remember having the impulse to write anything myself till I was maybe 13 years old, when I discovered the magic of samples and my interest for computers appeared...It was then that I discovered how much potential l had to create music with computers, rather than with keyboards alone. Thus I left traditional music theory, because it seemed boring...Big mistake! Haha... So I began writing some jingles for Radio stations, although my goal was to write for TV.
Advertising was always interesting to me... however, I took another path.
What were some of your favorite musicians and bands growing up?
My main influences were Mike Oldfield, Enigma, Enya, Clannad, but also some pop and electronic music like Pet Shop Boys, Chicane, Delerium, Madonna, Michael Jackson... All those artists were extensively using new technologies in their music. I was really interested in these new sounds and mixes with really great melodic hooks, brilliant chord progressions... It was like a drug to me...
Personally, I think I grew up in a splendorous time for music. Not sure if it's because the music is related to my childhood and the good moments I lived, but I truly think that in those years, I had the privilege to experience one of the biggest moments in the music industry, when the electronics evolved to new boundaries and there was less qualms about using it.That gave us a front row to watch the birth of a new genre, as a result of the symbiosis between traditional and electronic music.
In short, to me, the music came out of the closet, and that freedom helped to be less polite, less restrained and experimental. It was something like old school melodies, with a new fashion approach.
What inspired you to choose epic cinematic music as a medium for your art?
I think it´s important to be eclectic. Search for new limits, and above all, experiment with all the different resources that music provides you.
Neo-Orchestral, Cinematic, Epic Music... you name it... was a logical way for me to express my restlessness for orchestral arrangements in my music. I worked as a producer for other well known artists in my country, such as Monica Naranjo, Soraya, Manu Castellano, Aerosoul...where I always tried to add orchestral elements, strings, etc.
So, this genre has been an open door to express myself in an extensive way. Mixing the electronic stuff (where I come from) with the orchestra, pads, voices...It makes me feel really comfortable.
Where do you draw inspiration for your music? Is it in other songs, imagery, or something else entirely?
It simply comes. I am not sure what the catalyzer is, but it can be anything.. Watching a movie, something interesting that I read...An oneiric concept, a song that touched me...Sometimes it comes to mind as a spontaneous string ostinato or a melody... and I record it on the phone to remember the idea and write it later on the computer...
What other artists do you enjoy and recommend for someone who enjoys your music?
There are well known composers in this musical genre that I deeply admire such as Jo Blankenburg, Thomas Bergensen, Michal Cielecki, Paul Dinletir or Mark Petrie. Not only for their absolutely elegant way to compose, but also for their polished production. Something that as a producer makes me enjoy the composition even more.
Also some well known Production Companies, such as Really Slow Motion, Sonic Symphony, Audiomachine, Position Music, Two Steps From Hell...
The interest for Epic music has grown, and lately makes me think that it will become a nice and long journey for both the audience as well as for the composers of this genre...It's a fact that it has came to stay, and that's great!
If you had your dream project land on your lap, what would it be? What's your end game goal?
I prefer to live in the present rather than think always on what the future holds...Actually, I am making true a part of that goal, that basically is to be a full time composer, and as a plus, to have the chance to work for the film industry, writing music that has been placed on some trailers for blockbusters... something that I've always wished for.
So... honestly I couldn't be more fortunate to work on what I really love, and definitely the goal is to evolve as an artist and share my music with the audience as long as possible.
I understand you just released a new album? Can you tell us about this album?
Indeed, recently I published "Reverie", a compilation album with 26 tracks that I wrote and released publicly along these last two years at the same time that I was writing trailer music for several production companies.
I had released some of them previously on digital platforms, but many people asked me for an album with more tracks, so I thought it could be a good chance to do a selection and work on them, doing some tweaks, new arrangements and mix and master it all again. A true challenge, but with great satisfaction and rewards beyond all that work. It has had a really warm reception and I couldn't be happier.
For those tracks, I had the good fortune of working with the awesome voices of Julie Elven, Aeralie Brighton, Gaby Koss, Roger Berruezo and Rangel Da Silva as well as really gifted musicians, such as Éanán Patterson, Frederic Descargues, François Ragot and Pete Whitfield. That brought a more live and organic sense to the whole album.
We have some tech savvy readers, so I have to ask, what type of equipment do you use to record your music?
At the studio I have a pair of ADAM S3x-V speakers that are my main tool to mix all my music right now. These offer me a detailed and natural sound to my ears.
I also have a workstation with many hard drives and a large amount of ram to load all the samples quickly. Usually, I work with many plugins and orchestral libraries, as well as synths on a big orchestral template in Cubase, to have all the sonic palette at my disposal instantly.
For the vocal recordings and some instruments, I use a Neumann u87, Avedis M5a and Anamod 660 (preamp and compressor). If I need to record a specific instrumentation, I tend to hire some external recording services, that can bring better sonic results.
What's your typical process for creating new music?
As I mentioned before, there is no pattern defined, but only the impulse to write something that moves something within me. If it works and catches me, then I develop it.
I sketch it on piano mainly, and then I try to structure it all, to have a better approach of the overall time of the song. The structure is a very important point to me, as well as the leitmotiv. If both work in communion, then I feel more safe to work on the arrangements and the production.
The vocals are important as well, so if I have some lyrics and ad-lips in mind, I wonder who could sing it. Then I send the track as soon as possible to locate the most comfortable tune range for him/her...in order to avoid surprises at the end... I work on the production once we both have established the safe and comfortable range.
What's next for Ivan Torrent?
Currently I am working on a second solo album with brand new material, that is scheduled to be released at the end of the year...but you know, this is never exact.
In my experience, an album is a surprise box, and along the way, anything could happen! But, yeah...I am on it, and I hope I can have it ready by then... Fingers crossed!
I have to ask, do you play video games and if so what's your favorite game of all time?
Haha, you will not believe it, but I am not. I am a 'potato' when it comes to playing video games...Actually I tend to get bored, but maybe it's because I didn't find the game that catches me. I was very addicted to Mario Bros with my brother in my childhood, but it was long time ago!
I must admit that I admire immensely, the evolution in graphics, and the attention put into the music of the new generation of games. That opened a big door to the epic and big orchestral music recordings, since video games seem like movies more and more.
Do you have any inspiring words for a young artist on the fence about making the jump to follow their dreams?
I often say, that the most important thing is to be clear with your feelings, and your impulses... In short, to be authentic with yourself. And do all the things you really want in this life, not thinking in the future as a goal, but as a way to be happier in the present.
Thank you so much for joining us today. If the readers would like to learn more where can they find new songs and information about you?
You can find my music through iTunes, Amazon, Bandcamp & Spotify.
And all the info about new releases on:
Again, thanks to you Benjamin, it has been a pleasure, and I would like to send greetings to all the Gaiscioch Family.
Cheers!
TRAILER CREDITS
Captain America -The Winter Soldier (RSM) - Marvel
Seventh Son (Sonic Symphony) - Warner Bross & Legendary Films
Star Trek (Sonic Symphony) - Paramount Pictures & Skydance
3 Days To Kill (RSM) - Relativity Media
The Amazing Spiderman 2 (RSM) - Marvel & Columbia Pictures
The Amazing Spiderman 2 (Sonic Symphony) - Marvel & Columbia Pictures
The Edge of Tomorrow (RSM) - Warner Bross & Village Roadshow Pictures
The Edge of Tomorrow (Sonic Symphony) - Warner Bross & Village Roadshow Pictures
Exodus-gods-and-kings (RSM) - FOX
Exodus-gods-and-kings (RSM) 2 - FOX
Fury (RSM) - Columbia Pictures
Hercules (RSM) - MGM & Paramount Pictures
Into The Storm (RSM) - Warner Bross / New Line Cinema/ Village Roadshow Pictures
Jack Ryan (RSM) - Paramount Pictures
Lego (RSM) - Warner Bross & Village Roadshow Pictures
Man With the Iron Fists (Sonic Symphony) - Universal Studios
Noah (RSM) - Paramount Pictures / Regency
Shadow of Mordor (Videogame) (Position Music) - Warner Games
Sin City (Sonic Symphony) - Dimension Films/ Aldamisa Entertainment/ Troublemaker St.
The Giver (RSM) - Walden Media / Weinstein Company
The Maze Runner (RSM) - FOX
Vikings (RSM)
Alarm für Cobra (RSM)
Published: April 10th, 2015 | 16,660 Reads
About the Author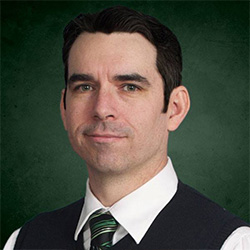 Benjamin "Foghladha" Foley
Managing Editor
Benjamin founded the Gaiscioch Social Gaming Community in 2001 and has since been the founder & activities director for this well known community. His role has gone beyond just running the Gaming Community and now includes running the Athletics Program in Portland, Oregon, as well as acting as the Managing Editor of the Gaiscioch Magazine, and is the Lead Producer on the Gaiscioch Livestream Productions. Additionally he networks with game developers to form relationships between Gaiscioch and development studios.
His experience in publishing dates back to helping his Grandparents who operated a printing press for over 40 years. In high school and college Benjamin excelled in journalism and played an active part in the school newspaper. Benjamin currently works full time as the director of technology for a franchise trade publication & education company.
SHARE YOUR THOUGHTS