LIFE
Fall 2017 ClubGaiscioch: Best in New Trance & Epic Music
Each quarter I pick out the top new albums in Epic & Trance music to create the perfect selection for gamers and our readers. Be sure to check out these albums and more by visiting this issues playlist on Spotify.
Top 9 of Fall 2017
Immortals: Massive Hybrid Epic Tracks
Atom Music Audio

Primary Colors
Ryan Farish

Guild Wars 2: Path of Fire (OST)
Various artists

Watch the World
Markus Schulz

Cronos
Jo Blankenburg

Thor: Ragnarok
Mark Mothersbaugh

Solarstone presents Pure Trance 6
Robert Nickson, Solarstone, Factor B

Awake
Illenium

Warmer In The Winter
Lindsey Stirling
Fall 2017 ClubGaiscioch Playlist
Tune in anytime on Spotify at:
http://gaiscioch.com/clubgaiscioch
Published: December 29th, 2017 | 5,766 Reads
About the Author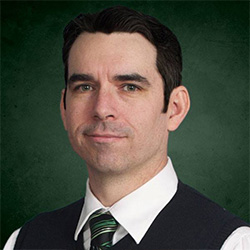 Benjamin "Foghladha" Foley
Managing Editor
Benjamin founded the Gaiscioch Social Gaming Community in 2001 and has since been the founder & activities director for this well known community. His role has gone beyond just running the Gaming Community and now includes running the Athletics Program in Portland, Oregon, as well as acting as the Managing Editor of the Gaiscioch Magazine, and is the Lead Producer on the Gaiscioch Livestream Productions. Additionally he networks with game developers to form relationships between Gaiscioch and development studios.
His experience in publishing dates back to helping his Grandparents who operated a printing press for over 40 years. In high school and college Benjamin excelled in journalism and played an active part in the school newspaper. Benjamin currently works full time as the director of technology for a franchise trade publication & education company.
SHARE YOUR THOUGHTS